As part of our commitments to the Sustainable Development Goals, we are working on the decarbonization of our activities.
In July 2022, we launched our carbon footprint assessment, covering all three scopes defined in the norm 14064, with the support of all our teams across the organization (Operations, Supply Chain, HR, Finance, etc.).
This will serve as our baseline for our net-zero contribution roadmap and action plan.
Let us discover the results.
First, what is a carbon footprint assessment?
A carbon footprint assessment is an inventory of greenhouse gases emissions, occurring directly or indirectly due to the activities of an organization over a given period.
Calculating its corporate carbon footprint…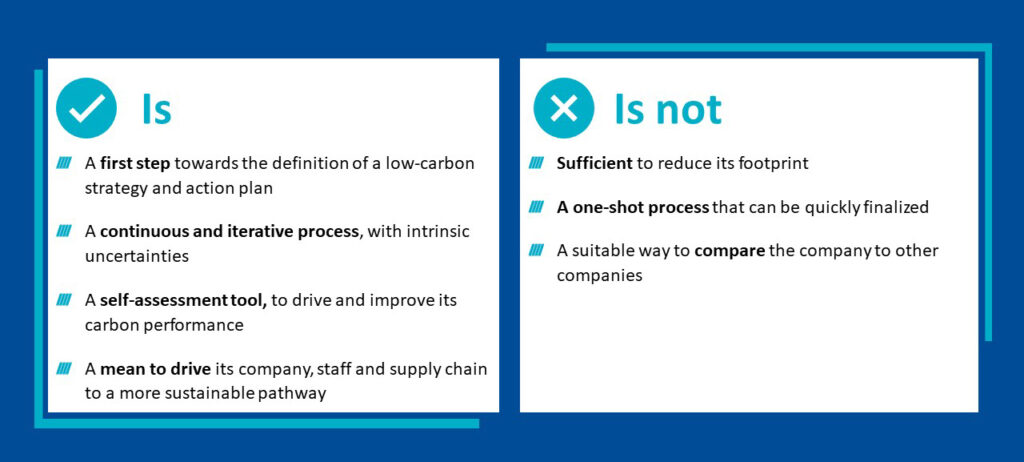 Scope of our carbon footprint assessment:
Reporting period: full year 2021
Methodology: BEGES (Bilan des Emissions de Gaz à Effet de Serre – GHG emissions assessment) in line with ISO 14064
Organizational scope: all direct emissions (sources controlled by the organization) and indirect emissions (sources required for the organization's activities) of Sediver.
Scopes 1 & 2: all emissions related to flows concerning activities directly controlled and operated by the company.
Scope 3: all emissions related to flows concerning all other activities in the value chain (upstream, parallel, downstream)
Of course we included the full Scope 1 and 2 of our activities, but also completed a thorough review of our Scope 3 upstream and downstream, including the distribution, use of our products and their end-of-life.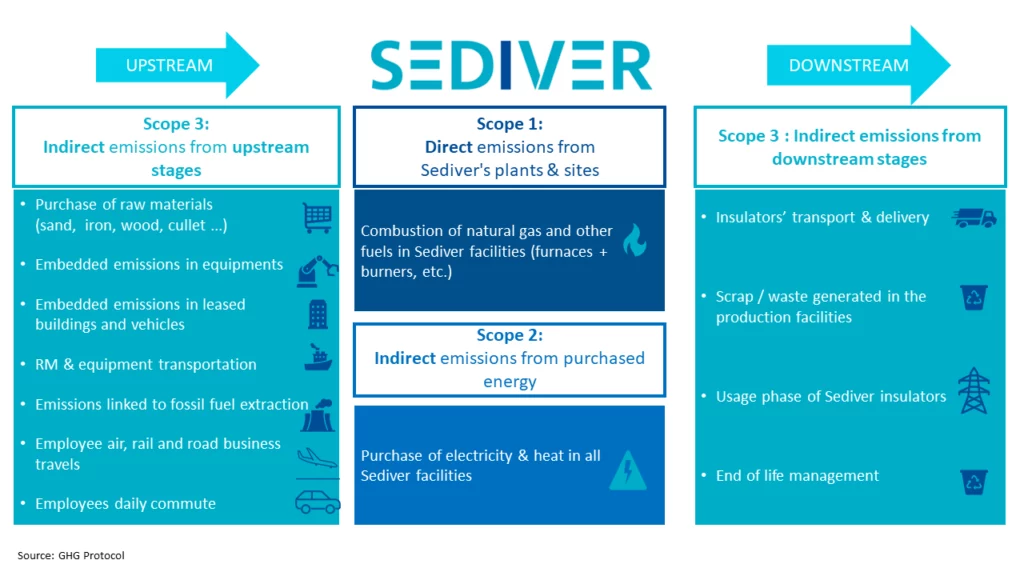 Our overall results & next steps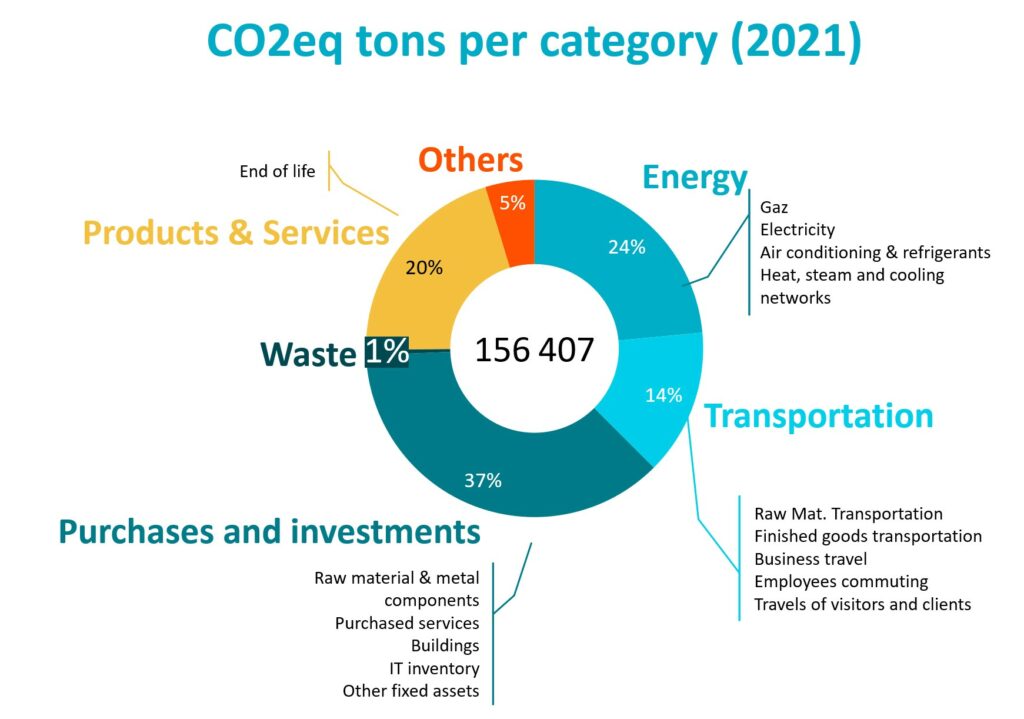 Purchases (raw material and components) account for the biggest source of emissions of Sediver, which is closely correlated to our main production activities.
The consumption of electricity in our industrial sites is the second biggest emission factor.
The third biggest source is the end-of-life treatment process of our products.
The transport of products and raw materials as well as industrial processes account for the other top sources of carbon emissions.
Today our 2030 decarbonization roadmap is being built with the following key levers:
Continuously reduce our energy consumption
Develop Renewable energy purchases
Increase our products' lifespan and develop eco-design solutions with our Customers
Work with our Supply Chain to identify lower carbon alternatives (transportation, sourcing, localization)
Industrialise products' end-of-life recycling.
The information collected through this form are processed by SEDIVER, a simplified joint stock company, registered with the Nanterre Trade and Company register under number 542035761 and whose headquarter is located 7/9 allée de l'Arche 92400 Courbevoie for the purpose of allowing the download of our whitepaper documents and to send you information about our group's companies and products. The legal basis for these processing activities is our legitimate interest to know who access and download our resources and to send them direct communication.
Fields marked with an asterisk (*) are required information. Should you fail to give this required information, you will not be able to download our whitepaper documents.
You have a right of access, rectification, erasure and limitation with regard to the processing of your personal data as well as the right to define guidelines regarding what happens to your data after your death and the right of portability of your personal data, to the extent applicable under local legislation. You also have a right to object to the receipt of marketing communication by ticking the dedicated box of this form, and at any time by clicking on the unsubscribe link placed in all our marketing communications.
To find out more about how we process your personal data and to exercise your rights, please refer to the SEVES group EU privacy policy and the SEDIVER privacy policy.
For more information, please consult our Privacy Policy.