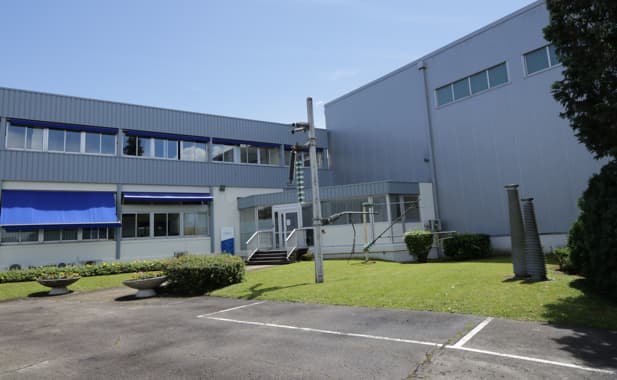 Saint-Yorre, France
ISO 9001:2015 certified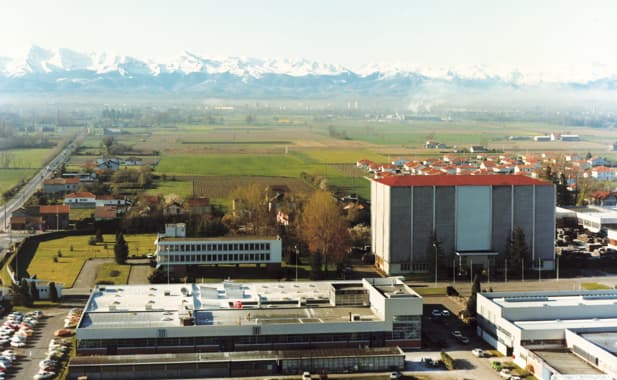 C.E.B Bazet, France
Cofrac accreditation, NF EN ISO / IEC 17025
Sediver Testing Facilities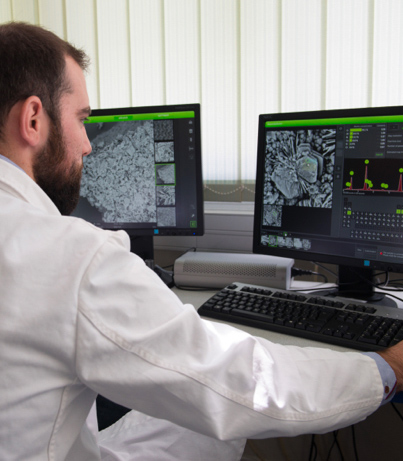 Material science laboratory
Investigate materials and their behavior in service: vital to ensure a high level of performance and reliability of insulators over time.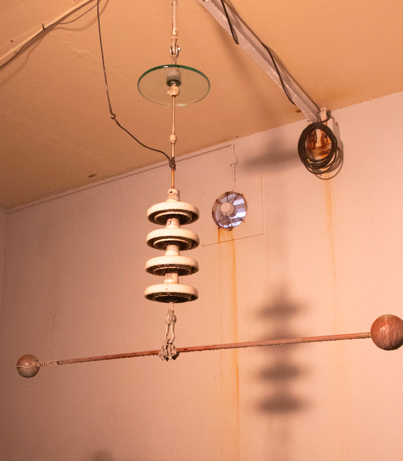 Ageing test laboratory
Conduct endurance tests: essential to guarantee a high level of performance and reliability of insulators with long-term behavior under extreme service conditions.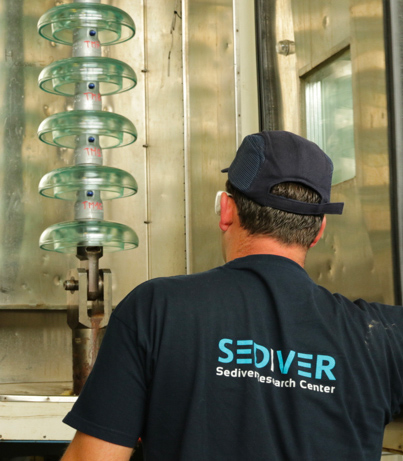 Mechanical laboratory
Paramount to evaluate the mechanical ability of insulators to sustain extreme loads on insulators units and on complete configuration, including string hardware evaluation.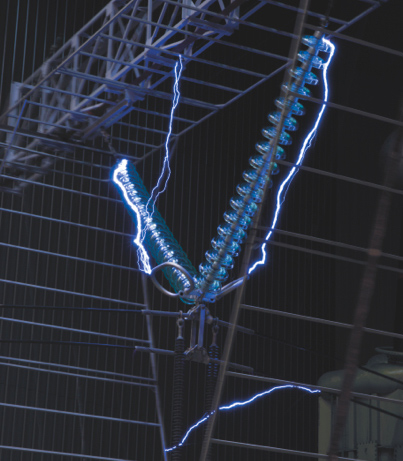 High Voltage laboratory
Carry out electrical tests: fundamental to achieve optimum insulation for each specific environmental condition, to qualify products and to assess the performance of any type of insulator string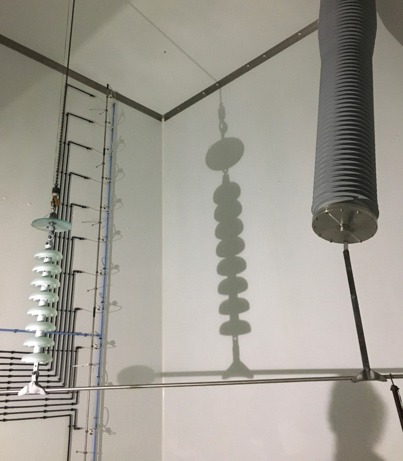 Pollution laboratory
Perform pollution tests: critical to define the most suitable insulator design for each specific environmental condition and the performance of insulator strings under pollution.
Sediver Research Center laboratories obtained certification and accreditation recognized by more than 70 organisms in over 50 countries around the world.
C.E.B High Voltage laboratory is accredited by COFRAC according to ISO 17025 - which ACCREDITATION CERTIFICATE is updated periodically. The scope is available on www.cofrac.fr In terms of testing, accreditation guarantees that the results are obtained according to valid methods and procedures that comply with precise standards. In terms of calibration, accreditation recognizes the aptitude of a laboratory to carry out calibrations and metrological verifications in a defined domain and with specified uncertainties. The Cofrac label on the calibration certificate guarantees the traceability of measurements in the International System of Units (SI).

COFRAC is signatory of multilateral international agreement and is recognized in over 50 countries around the world.
C.E.B Bazet, France
Dimensions of Test Hall:
51 m (length) x 25 m (width) x 26 m( height)
Dielectric Testing Facilities:
• In accordance with IEC, ANSI, BS, CSA standards or special customer's requirements
Impulse testing
• Lightning impulse : 3500 kV
• Switching impulse impulse (dry and wet tests) : 2800 kV
• Steep front wave impulse : up to 6000 kV/µs
Power frequency testing :
• dry tests : 1050 kV
• Wet test : 950 kV
Partial discharge and RIV testing : 650 kV
DC testing : 350 kV
Pollution testing :
• Room dimensions : 7,5 m (length) – 6 m (width) – 7,5 m (heigth)
• Salt fog and solid layer procedure
• AC : 250 kV
• DC : 350 kV
Ion Migration Test:
In accordance with IEC 61325
Vibration tests on insulator sets, conductors, accessories
• Conductor spans 40 m max.
• Maximum mechanical load/conductor : 360 kN on 1 conductor
or 60 kN /conductor (up to 6 conductors).
• Shaker:Nominal force 6300 N – Frequency range 2Hz – 3000 Hz
Peak to peak displacement 25.4 mm
Material science laboratory