At SEDIVER we take transitions and knowledge transmission extremely seriously, because our expertise, technical knowledge and field experience of over 70 years, must endure over time to support our customers, just like the High Voltage lines we contribute to equip!
Each career ending is anticipated and managed upstream to ensure a smooth succession.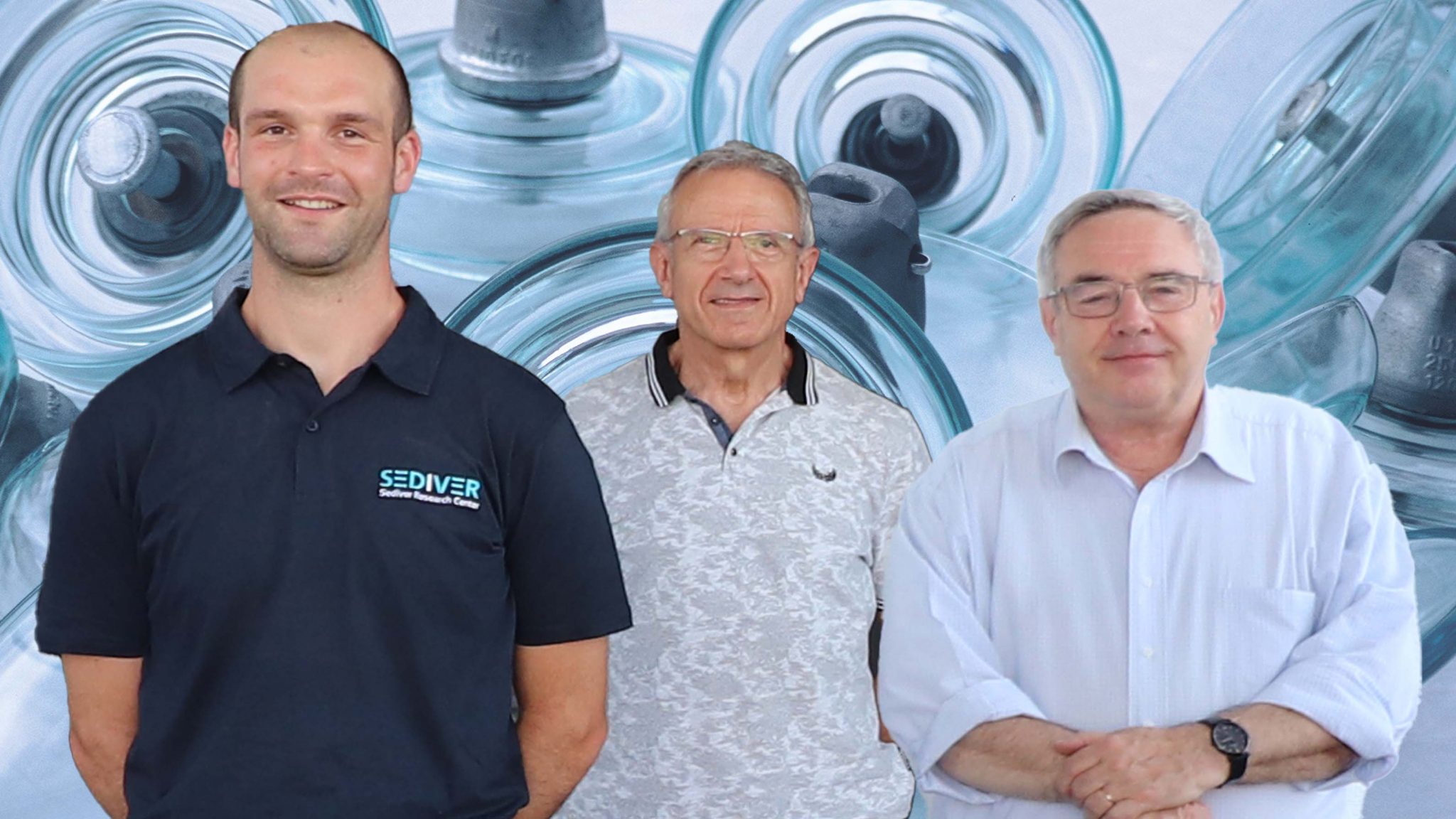 That's why, we are happy 😊 to announce that a new generation has successfully taken over in our Bazet High Voltage laboratory, ISO/IEC 17025 Accredited.

Guillaume LANSALOT, who joined the company 11 years ago, is succeeding to Serge ROUDE who himself had taken over from Emmanuel BROCARD.

We wish Guillaume and his team a great success in carrying the torch of this one of a kind laboratory!
We also take the opportunity to thank both Serge and Emmanuel for their contribution of more than 35 years within SEDIVER.
Last but not least, let's congratulate Emmanuel for his exceptional contribution to the IEC standardization Committee over the years, rewarded by the 1906 IEC award this year. 🥇
Let's keep sharing knowledge across generations!
The information collected through this form are processed by SEDIVER, a simplified joint stock company, registered with the Nanterre Trade and Company register under number 542035761 and whose headquarter is located 7/9 allée de l'Arche 92400 Courbevoie for the purpose of allowing the download of our whitepaper documents and to send you information about our group's companies and products. The legal basis for these processing activities is our legitimate interest to know who access and download our resources and to send them direct communication.
Fields marked with an asterisk (*) are required information. Should you fail to give this required information, you will not be able to download our whitepaper documents.
You have a right of access, rectification, erasure and limitation with regard to the processing of your personal data as well as the right to define guidelines regarding what happens to your data after your death and the right of portability of your personal data, to the extent applicable under local legislation. You also have a right to object to the receipt of marketing communication by ticking the dedicated box of this form, and at any time by clicking on the unsubscribe link placed in all our marketing communications.
To find out more about how we process your personal data and to exercise your rights, please refer to the SEVES group EU privacy policy and the SEDIVER privacy policy.
For more information, please consult our Privacy Policy.