Today, we are celebrating the World Water Day. According to the United Nations, this day is "about what water means to people, it's true value and how we can better protect this vital resource".
Sediver is committed to pursue and reinforce its contribution to the UNO Sustainable Development Goals. Let's share how we daily engage more deeper in the SDG#06 by improving our process to protect and preserve water.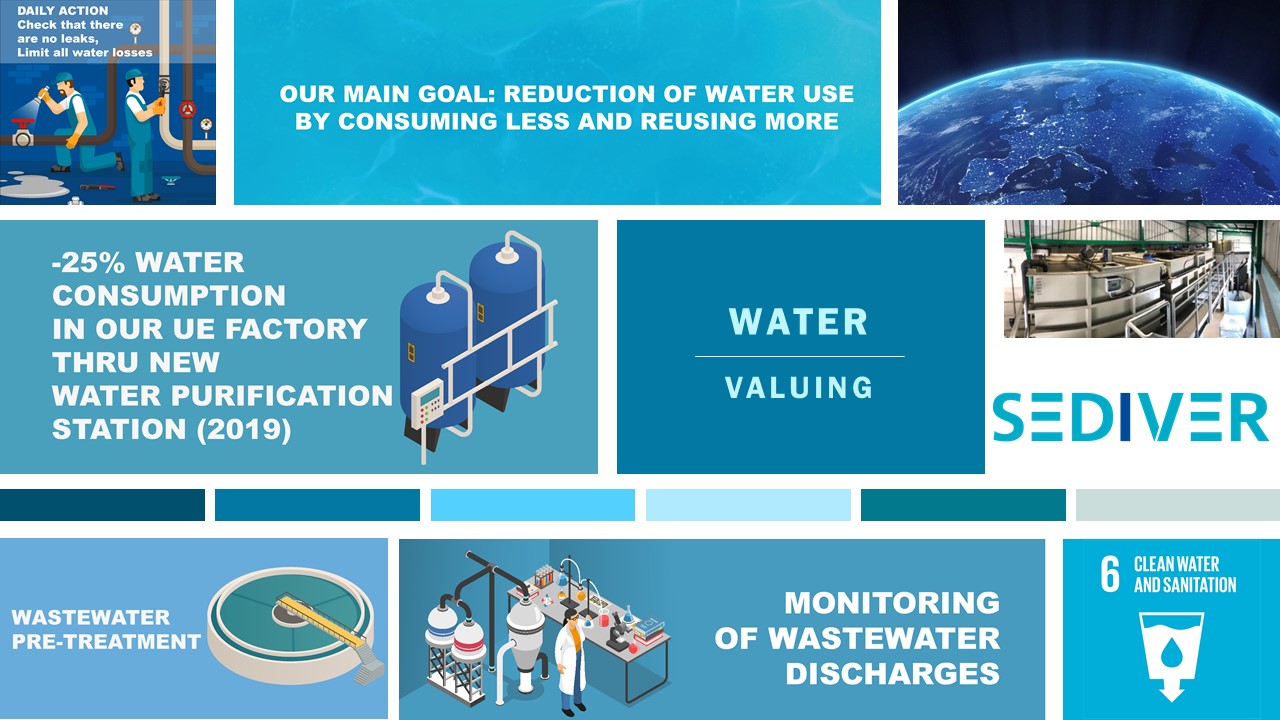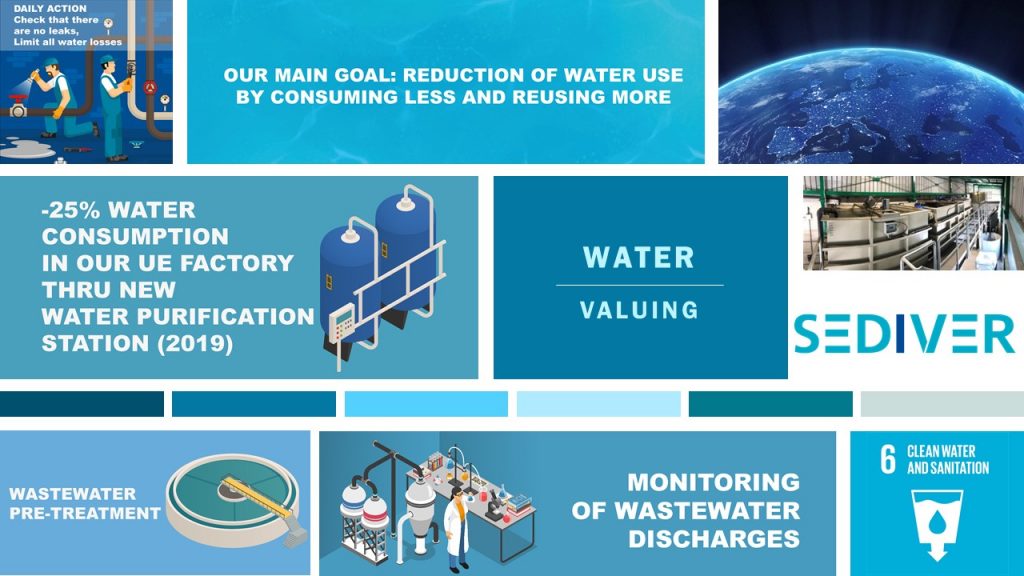 Protect and reduce our use of water by consuming less and reusing more…
Everywhere at Sediver, our first daily action is to check that there are no leaks and limit all water losses.
To protect the environment and especially the underground water, we monitor our wastewater discharges and pre-treat them to enhance their quality.
To reduce our use of water, we implemented in our European factory a water purification station. It allowed us to reduce of 25% our water consumption.
All these actions illustrate our vision as a company: "Bring energy to everyone with the lowest environmental impact".