Sediver has established in the USA an assembly factory for glass insulators in 2017 but also, and perhaps more interesting for some engineers, a laboratory capable of performing all the tests required by the world's standards. Large test campaigns have already been conducted in this laboratory for numerous north American utilities from East Coast to West Coast.
Why testing?
The age of the transmission grid in the United States requires an increased focus on the condition of old insulators and many utilities have started testing some of their oldest lines in order to forecast and plan for refurbishment and capex expenditure.
How about testing?
Take insulators down for testing
Full strings with well referenced position in a given string
Decide a test plan for the evaluation

Standards have changed and are still changing

Tests should be performed as per latest knowledge and not necessarily only as per standards in place when those units were produced
What matters is expected resilience and expectations as per current quality of service
What tests can Sediver perform for you?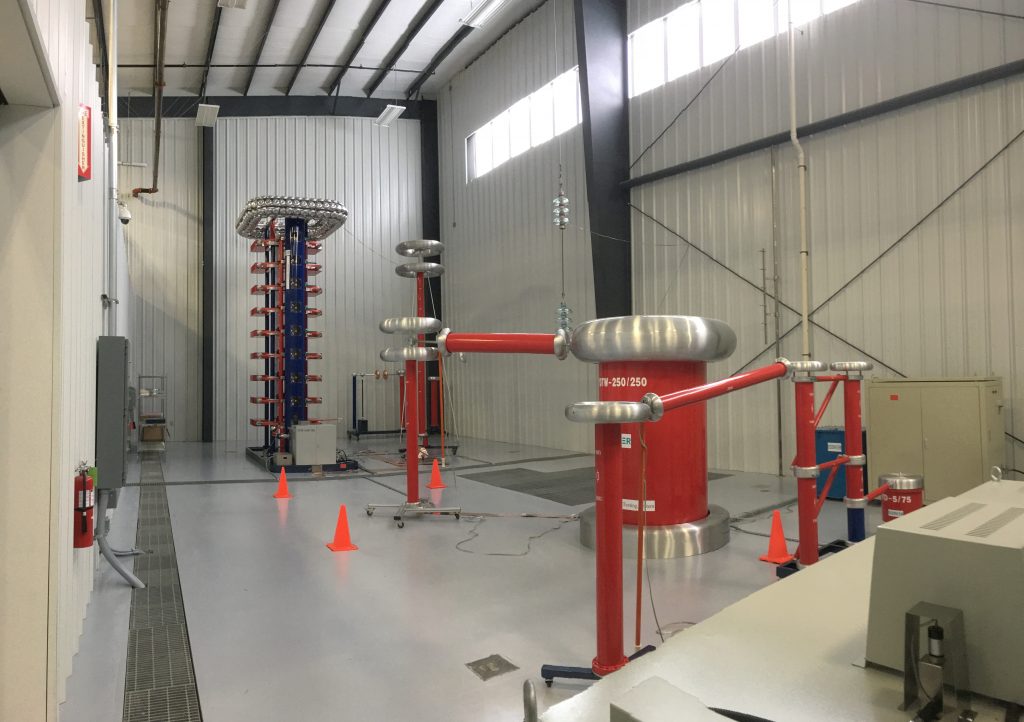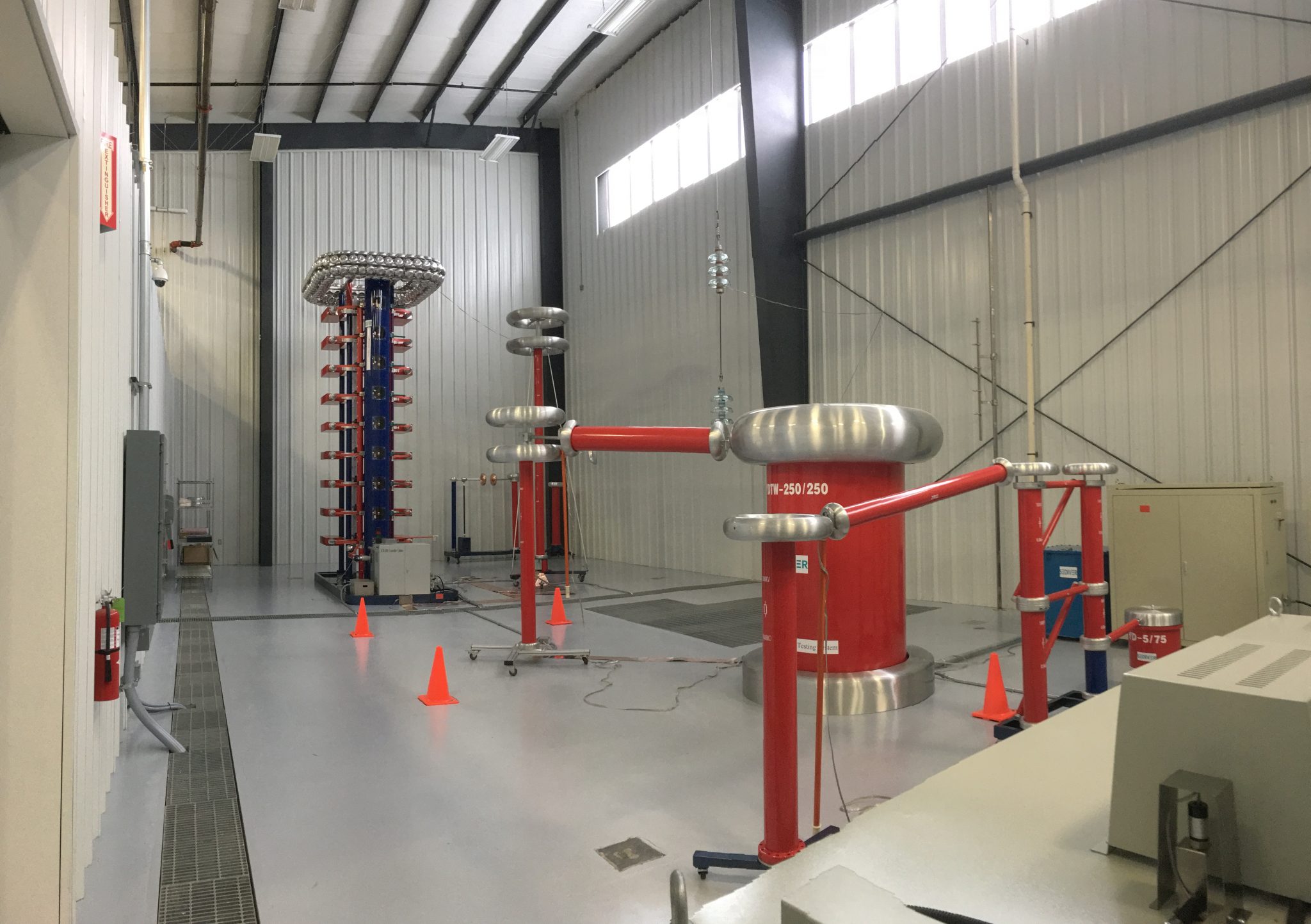 Mechanical laboratory
M&E Tensile
Thermo-Mechanical Tensile
Residual Precondition Thermal Shock Tanks
Impact testing
Electrical HV laboratory
AC and DC Type Tests
1.3MV Impulse Generator
Steep Front Wave
250KV Power Frequency
Wet & Dry Flashover
Oil Puncture
Corona/RIV Chamber
Example of case studies performed in Sediver laboratory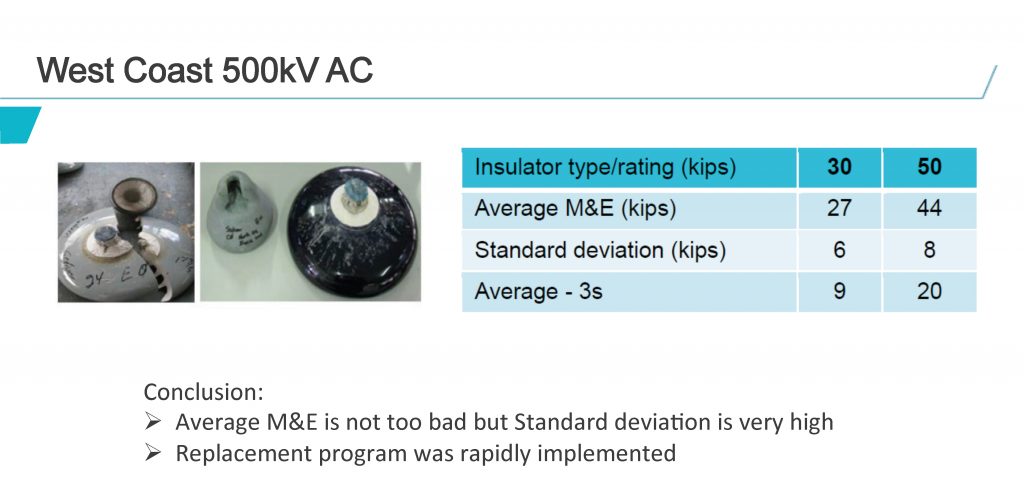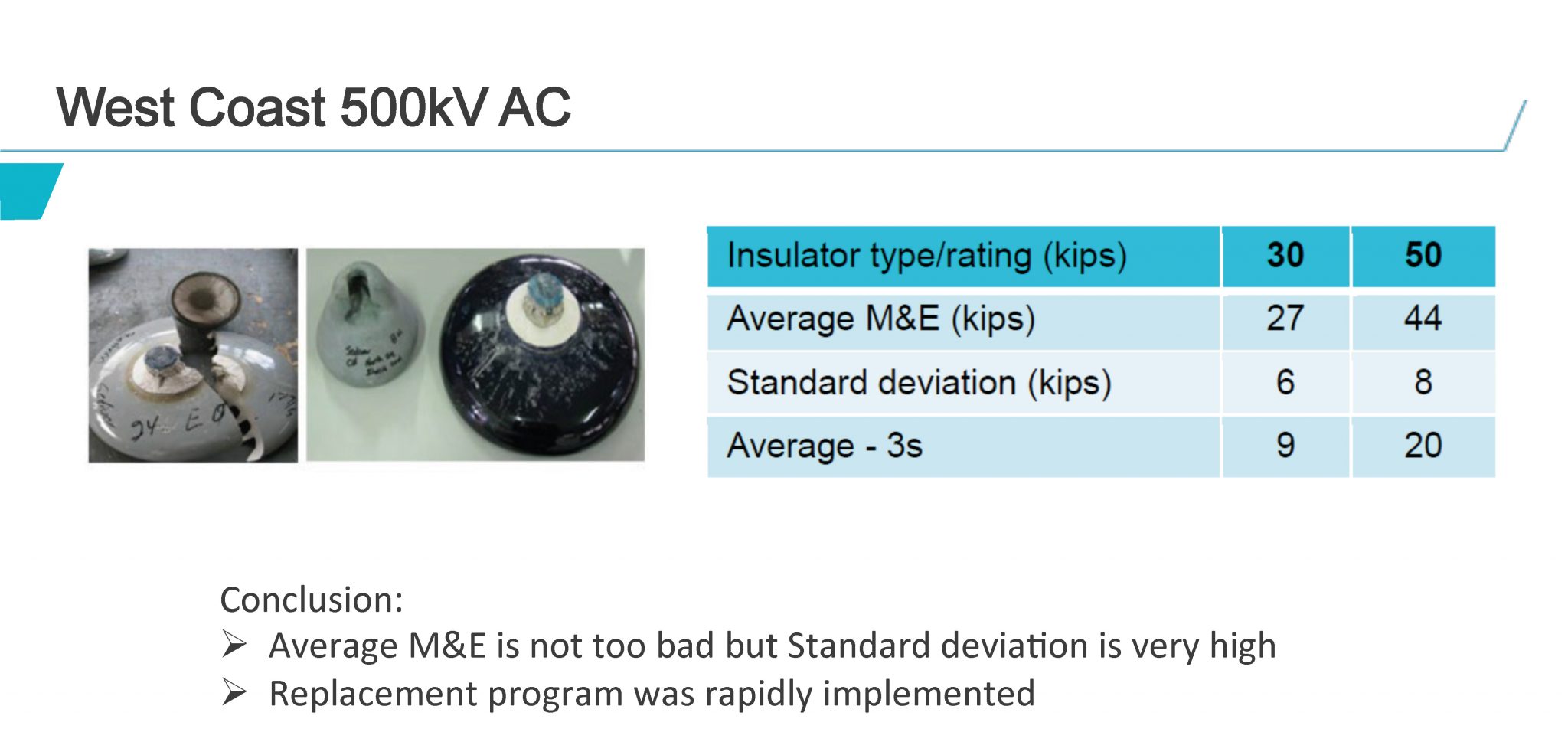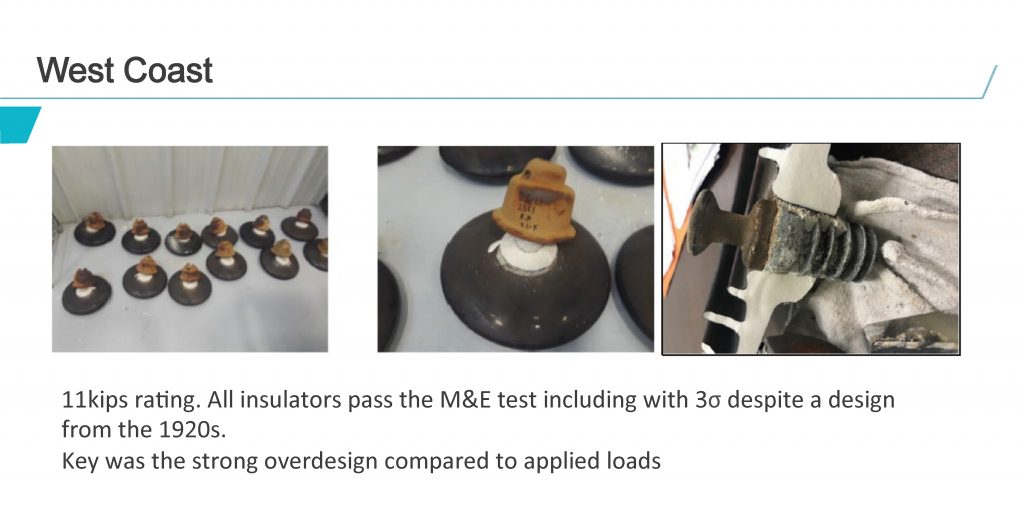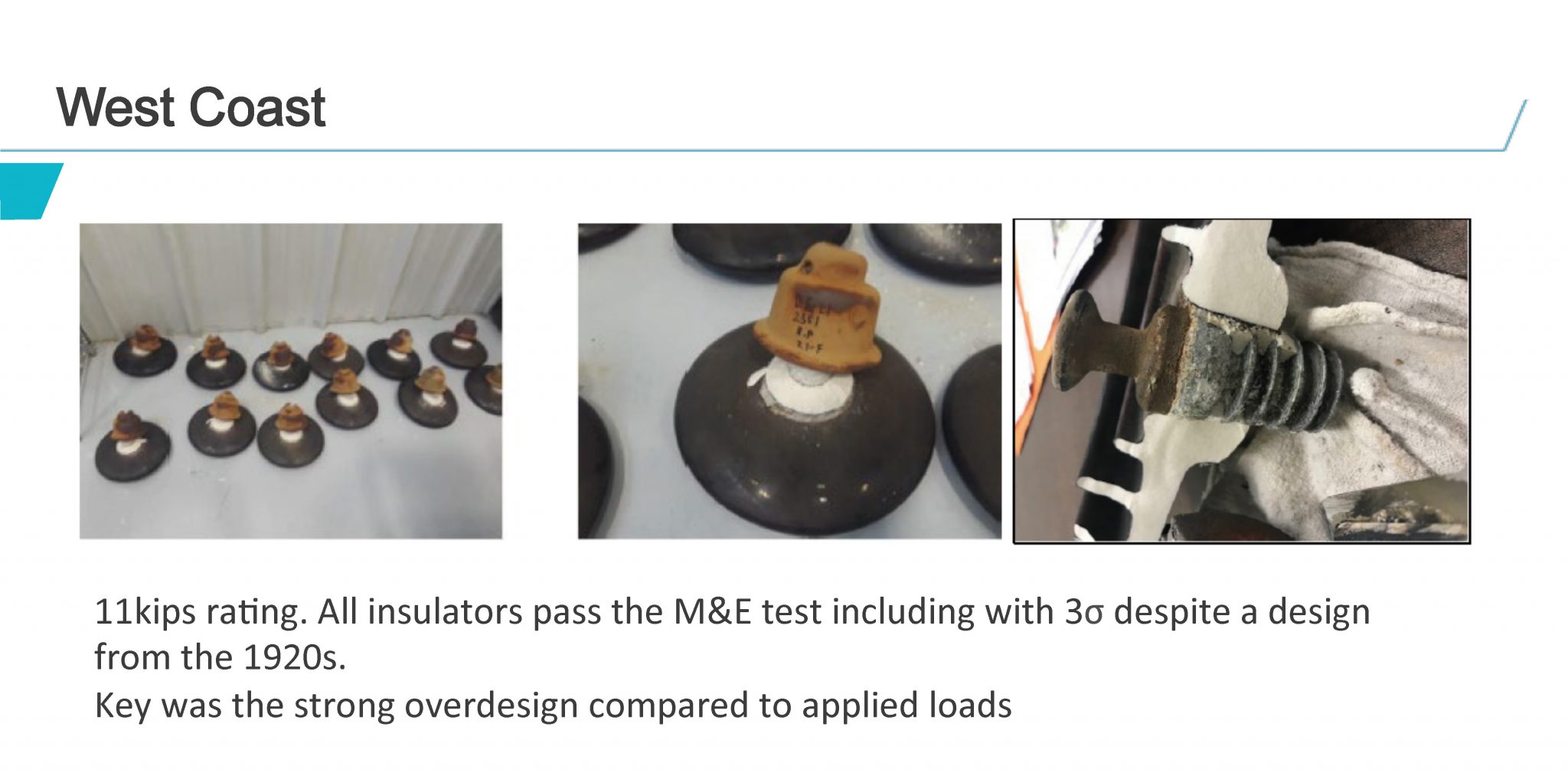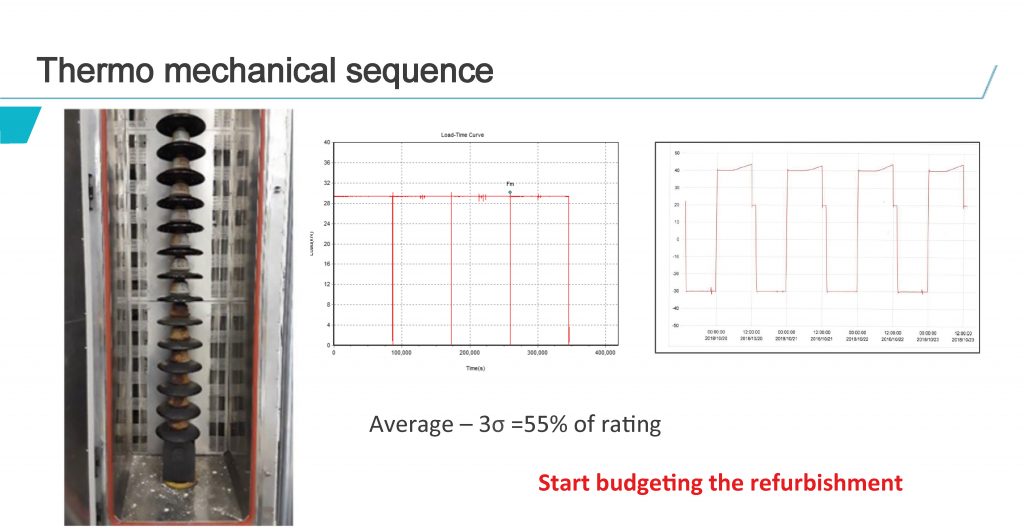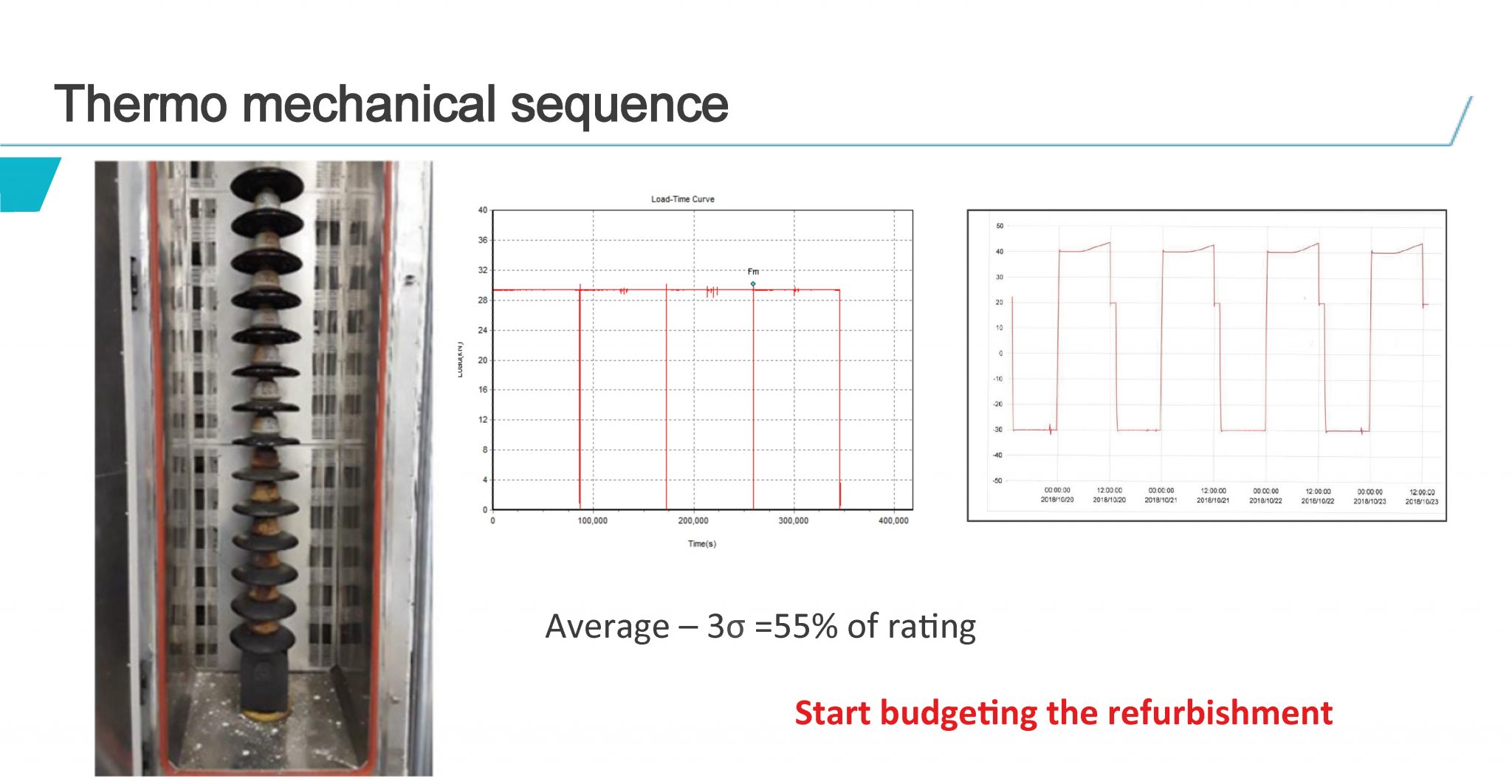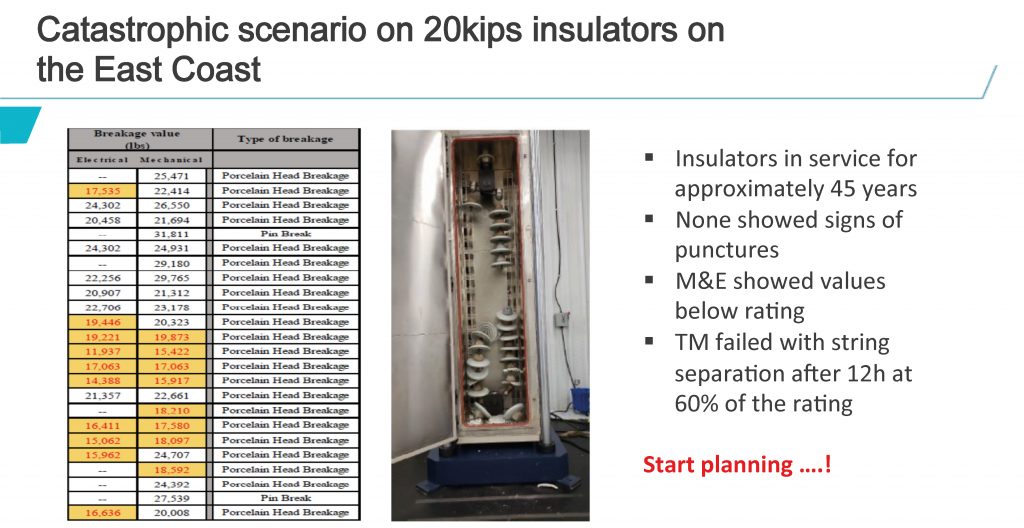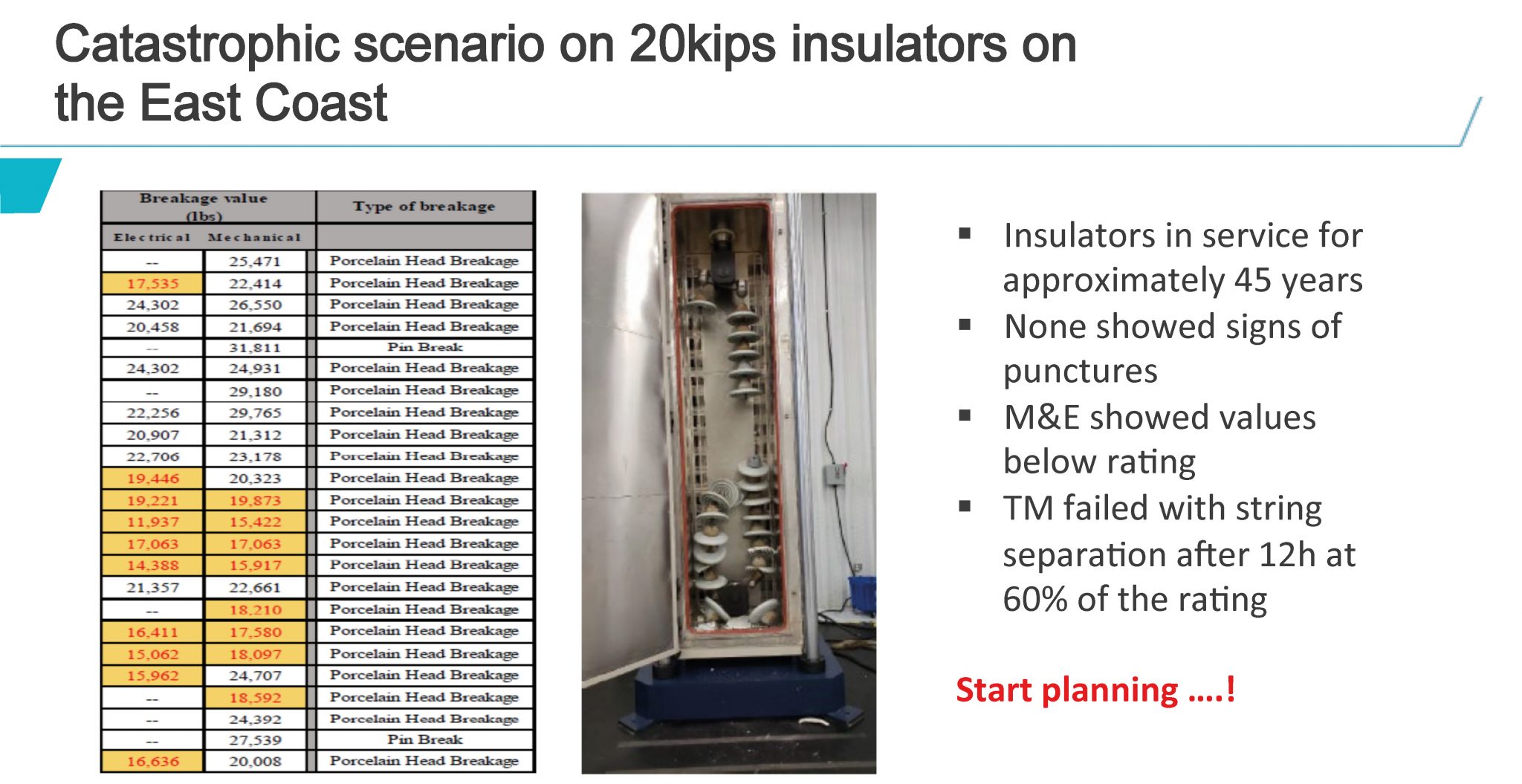 Conclusion
The US Grid has millions of old insulators mostly porcelain which often are close to their end of life
Assessment of such insulators is an extremely valuable approach to reliability assessment and risk management
Sediver West Memphis laboratory is performing such work on a monthly bases supplying US utilities with clear factual diagnostics
Sediver West Memphis laboratory can carry out any type test as per IEC, CSA and ANSI
Extensive technical support in the north America
Sediver offers services in its West Memphis facility, which has capabilities to perform all the tests described in ANSI, IEC and CSA. Besides having access to the test equipment and results, utilities can draw upon Sediver's unique expertise in the evaluation of the results, helping making sense out of the raw data collected from these test campaigns
Our team can help you:
Evaluate the performance of new designs
Select the optimum insulation solution
Determine the pollution levels on site to define the best options
Evaluate old insulator performance
Investigate options for refurbishment or upgrade of your lines
Train your team in all the stages of the insulation work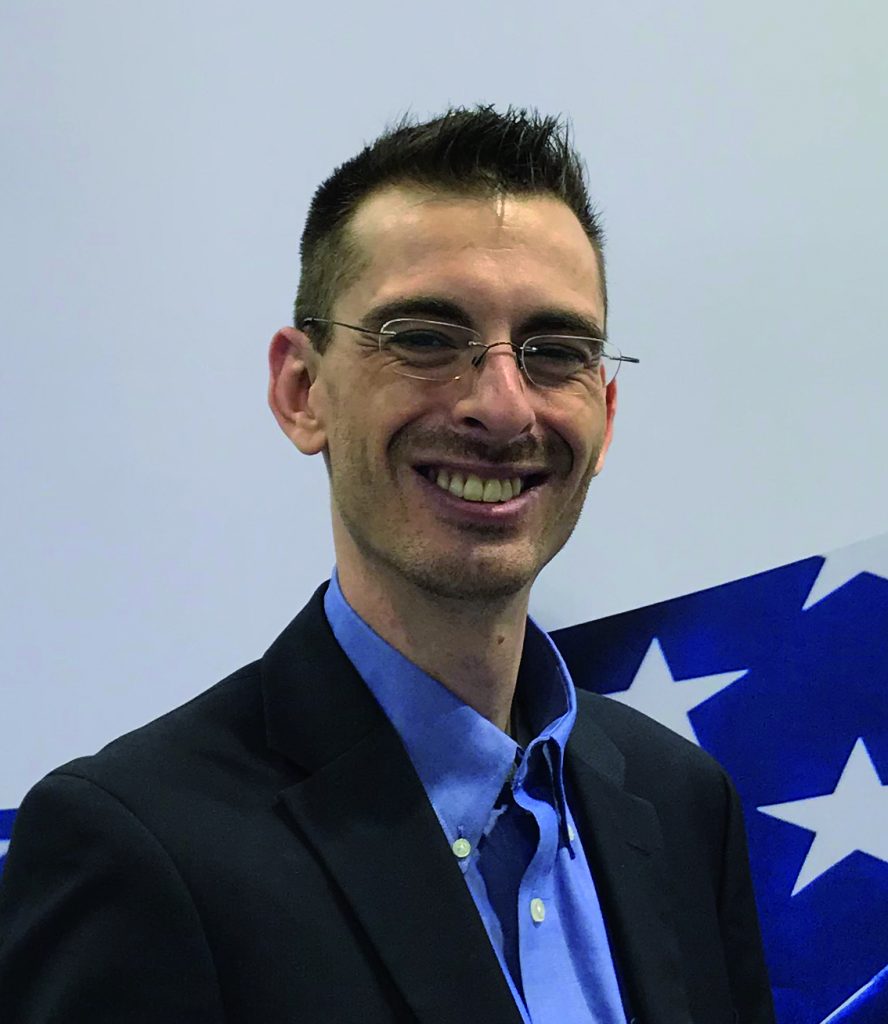 For more technical info
please contact Alex Matte
Technical Assistance Manager
Worldwide additional support
Sediver operates 5 laboratories worldwide (Shanghai China, Nusco Italy, West Memphis USA and the R&D facilities in France St Yorre and Bazet UHV laboratory)
All the factory laboratories benefit of full and constant support from R&D
Complex case studies were handled over the last years including the refurbishment and upgrade of a major DC line in the US
Want more info?
Read our technical paper about "Evaluation of Field Returned Insulators from U.S. Grid Through Laboratory" presented during 2019 INMR.
The information collected through this form are processed by SEDIVER, a simplified joint stock company, registered with the Nanterre Trade and Company register under number 542035761 and whose headquarter is located 7/9 allée de l'Arche 92400 Courbevoie for the purpose of allowing the download of our whitepaper documents and to send you information about our group's companies and products. The legal basis for these processing activities is our legitimate interest to know who access and download our resources and to send them direct communication.
Fields marked with an asterisk (*) are required information. Should you fail to give this required information, you will not be able to download our whitepaper documents.
You have a right of access, rectification, erasure and limitation with regard to the processing of your personal data as well as the right to define guidelines regarding what happens to your data after your death and the right of portability of your personal data, to the extent applicable under local legislation. You also have a right to object to the receipt of marketing communication by ticking the dedicated box of this form, and at any time by clicking on the unsubscribe link placed in all our marketing communications.
To find out more about how we process your personal data and to exercise your rights, please refer to the SEVES group EU privacy policy and the SEDIVER privacy policy.
For more information, please consult our Privacy Policy.